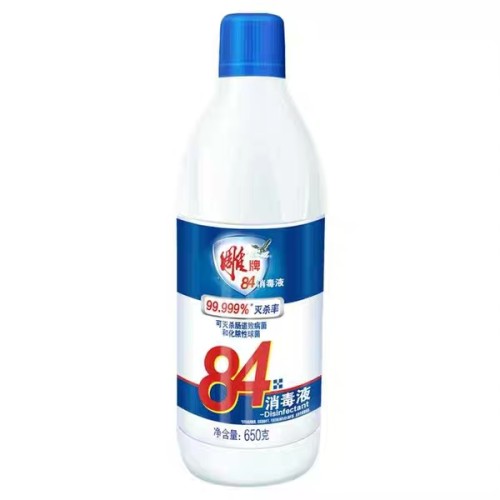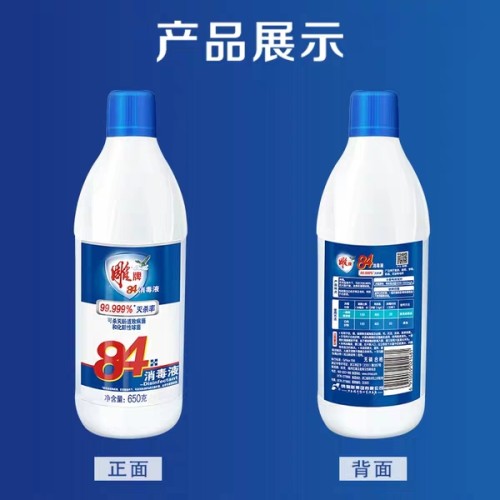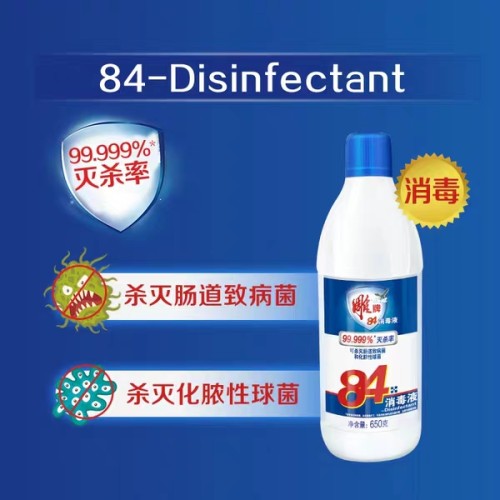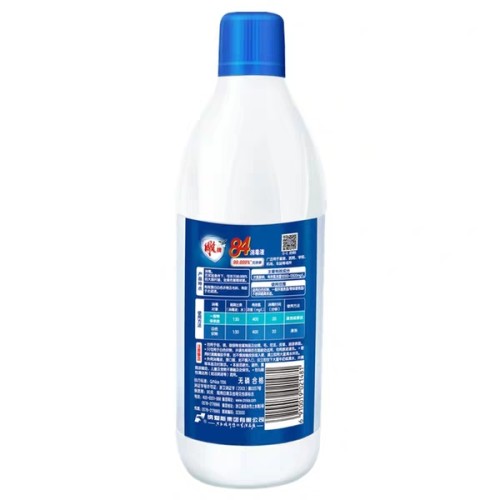 84 disinfectant liquid,medical disinfectant for hospital and house disinfectant
Item specifics
Type:

Other Household Chemicals, Multipurpose Disinfect
Feature:

Eco-Friendly, Disposable, Eco-Friendly, Stocked
Detergent Type:

Cleaner
Material:

bottle is plastic, cleaner is liquid
Color:

brown
Main Active Ingredient:

Sodium hypochlorite, effective chlorine content is
Shape:

Liquid
Function:

Sanitizer, sterilization and disinfection
Usage:

Clothing fabrics, personal items and home surfaces
Size:

500ml/bottle
Range of Use:

Hard surfaces, white fabrics
Description
84 disinfectant liquid,medical disinfectant for hospital and house disinfectant
Tested by professional institutions, 99.999% of Escherichia coli and Staphylococcus aureus can be killed under experimental conditions.
Widely used in homes, hospitals, schools, airports, stations and other places.
Product Features:
1.Disinfection and Sterilization.
2.Bleaching white clothing and fabrics, help to remove stubborn stains.
Main Active Ingredient:
Sodium hypochlorite, effective chlorine content is 10000 ~ 13500mg / L.
Range of Use:
Hard surfaces, white fabrics.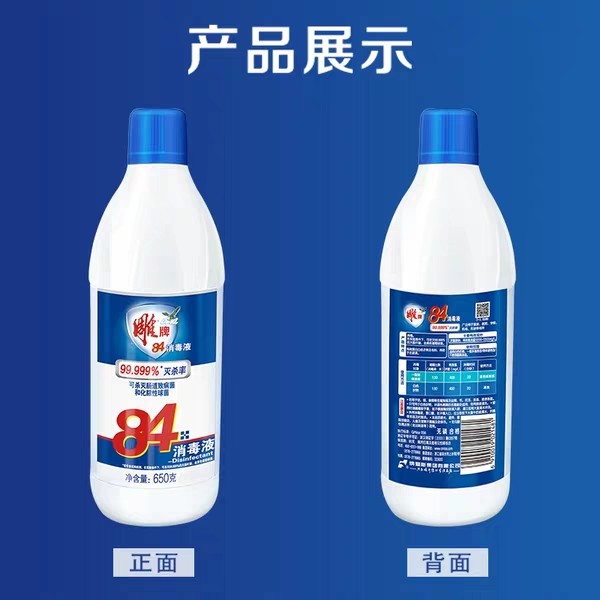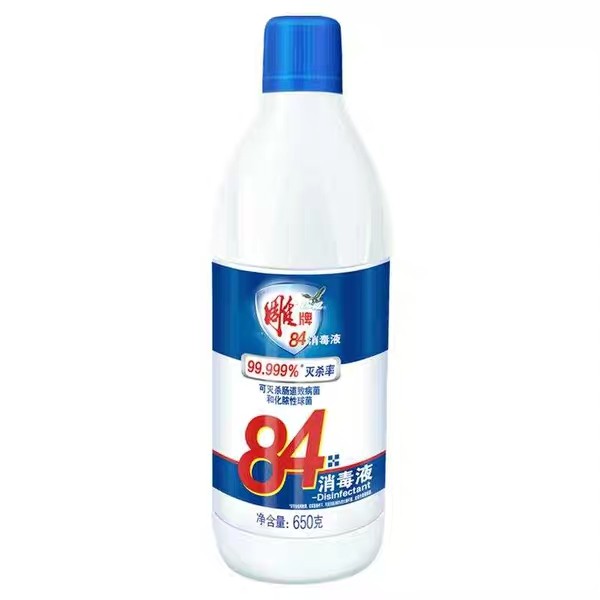 Dilution Ratio (Disinfectant: Water)

(mg/L)Effective Chlorine Concentration (mg / L)

Disinfection Time (Minutes)

Soak or wipe for disinfection; wipe or rinse with clean water after disinfection.

Soak for disinfection; Rinse with clean water after disinfection
Causions:
1.Not to be used on the following materials: All metal products such as aluminum, copper, carbon steel and is also not for use on silk, wool, nylon, leather, and painted surfaces.
2.For white fabric only, please dilute it first and try it in a hidden place, do not wash it with the original solution.
3.Wear rubber gloves during use. If you accidentally touch the skin or get into your eyes, rinse immediately with plenty of water.
4.Disinfectant is for external use only and is not to be taken orally. If you accidentally ingest it, you should immediately drink a large amount of milk or water, and bring with this product to the doctor in time.
5.This product must be protected from light and heat, and stored in a cool, dark place. Keep out of reach of children and pets.
6.Do not mix with acidic detergent (such as toilet cleaner,etc.).
7.Measures such as sun protection and rain protection should be taken during transportation, avoid upside down during loading and unloading.